With the outside temperature dropping to -4 Celsius and heavy rain becoming a daily occurrence with our unpredictable English weather, have you noticed a draught coming through your front door and into your home?
"Yes, that's exactly what's happening!".
Although there are many short-term solutions to cover gaps letting the air in such as door draught excluders, there are also many more benefits to a new front door as a long-term solution. If you are looking for a very robust front door, the advances with both composite and aluminium front doors have made them popular options for homeowners in 2020 & 2021. But which one would be best for you? Let us advise you.
What are the benefits of choosing an aluminium entrance door?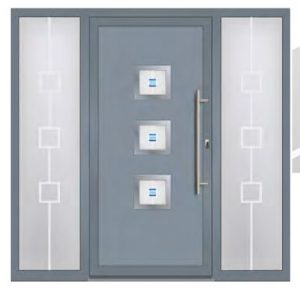 Known for their stability, flexibility and thermal efficiency, aluminium is a very tough material and one which performs well against the rigours of the Great British weather, from snow and ice to stormy weathers, our aluminium entrance doors are thermally efficient and provide excellent weatherproofing; the perfect option for those based in the coastal areas.
Also known as 'the green metal', aluminium is highly sustainable and 100% recyclable, meaning that it is one of, if not the, most environmentally friendly material available.
You can rest easy knowing that our aluminium entrance doors are alleviated using the superbly engineering and 'Secured by Design' approved Winkhaus Key Wind-Up locking system; a simplified, secure locking mechanism where the locking points are operated via the key, instead of by lifting the handle using sintered metal gears.
What are the benefits of choosing a composite front door?
Composite doors, however, are made up of a combination of timber and uPVC materials. They too, have a focus on durability and strength and are one of the sturdiest entrance door choices.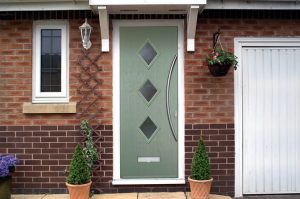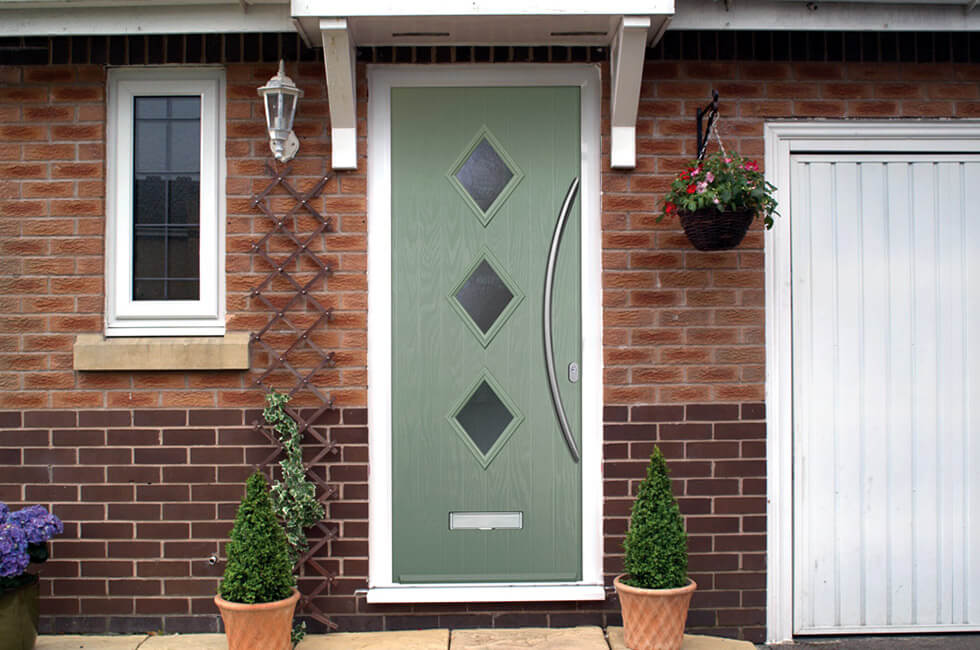 Low in maintenance, high in security. Composite doors are both multi-layered and dense, making them airtight within the frame, which improves upon the levels of thermal retention and security. A composite entrance door excels at resisting harsh weather elements thanks to its glass-reinforced plastic outer skin.
What's even better is that you can choose from 20 colours from inside and/or outside of the door with 18 (yes, 18) frame combinations. Imagine opting for french grey (RAL 7001) on the outside of your composite front door with foiled white (RAL 9010) on the inside of your door to match your home's aesthetics. Our composite door brochure shows the different colours available.
Aluminium entrance door, or a composite door, which option is right for me?
Both choices come with a 10-year guarantee and are available in a wide range of elegant colours to suit your home's aesthetics from soft pebble grey (RAL 7032) to modern jet black (RAL 9005), there is a colour for everyone.
You can also choose a uPVC entrance door, which is perhaps one of the most popular door choices in the UK.
If you are still stuck on which option to go for, we have compared uPVC entrance doors and composite doors and also created a quick guide to different door types available to help you. Alternatively, please do contact us and we can help you!