If you are considering buying a new front door, it can seem a daunting purchase. It's not an everyday item you would usually buy, and you want to make sure you're making the right investment for your home. You will likely only buy an entrance door a few times in your life, so it's common to have questions and be unsure of what to expect.
We have taken the time to answer the most common questions about buying a new front door and what key things you should be asking to make an informed purchasing decision. 
What style of front door do I need?
Front door styles vary as much as architectural styles. There is a vast selection of doors available today, from the traditional to modern contemporary and even bespoke options. No matter what type best suits your home and style, we have identified three key areas to focus on when choosing a new front door. 
Energy efficiency

Security

Style 
You and your home need to be protected from the elements and keep your home warm. Most front doors will have an energy rating and a u-value confirming their thermal performance. This rating signifies the door meets standards set by the government to protect your home and reduce the environmental impact of carbon emissions. 
Front doors not only function as your home entry point but a vital point of security. Your new entrance door should be equipped with safety features such as Ultion cylinder locks, multipoint locking systems, and unexposed hinges. 
Residential front door professionals are highly experienced in the wide range of door styles available and suitable to your home. Like us, at Dream Installations, ask your installer for help and advice. We will have the answer for you.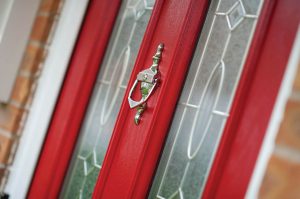 How secure is a new front door?
Shockingly, 34% of burglars force entry via the front door. Security should always be top on your want list when purchasing a new front door. 
Take notice of multipoint locking systems, anti-snap locks, and robust door materials when looking into your door details. Reputable installers of front doors will be fully aware of the guidelines and security features needed to give you a secure front door. There is a long list of security options available, and Dream installations can tailor your choices to provide you with total peace of mind.    
Is a new front door thermally efficient?
This is a really important question, as the government is giving particular focus on home sustainability with targets set in place for 2045 and recently updated building regulations for doors and windows. 
Thermally efficient front doors will keep more heat in your home, reducing energy bills and keeping your home at a consistent, comfortable temperature. You can verify a front doors energy efficiency by checking its energy rating. An A energy rating is the highest rating on the market and is commonly accompanied by a U-value which shows the rate of heat transfer, the lower, the better.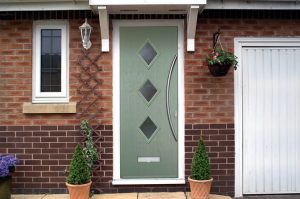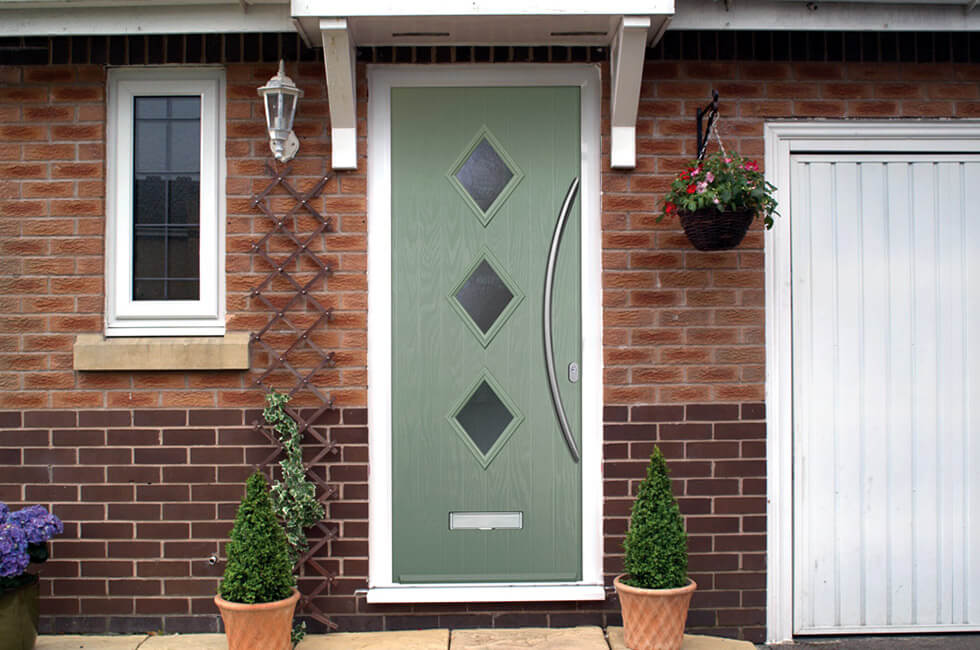 What material front door should I buy?
Exterior doors are usually made from aluminium, composite, timber, or uPVC. 
uPVC doors are typically the cheaper options as aluminium is considerably more expensive. It all depends on your personal needs and preferences. All these materials are great options for a new front door, and all meet exacting standards of thermal efficiency, security and style. 
Do I need a fire door for my front door?
This all depends on the type of property you live in. Commonly houses do not require a fire door as a front door; however, if you live in a block of flats or a converted house that has become flats, you will require a fire door that meets FD30 or FD60 certification.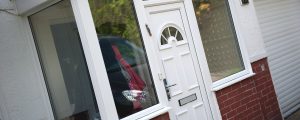 Should my front door swing inwards or outwards?
Traditionally, front doors swing inwards. In coastal areas or parts of the country, which experience high winds will opt for an outwards swinging front door as it provides better defences against powerful winds. 
If you live in a part of the country that experiences heavy snowfall, then an outwards swinging door could be problematic. Too much snow accumulated by the front door can cause occupants of the home to become trapped inside. 
Another reason inward swinging doors are common is due to security. Outward swinging doors have exposed hinges. You can invest in hinge technology to make it nearly impossible for an intruder to damage outward hinges. An outwards swinging door is incredibly difficult to kick in, adding another layer of protection. In short, inward or outward swinging doors is a matter of preference.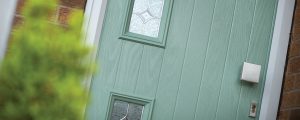 Front door trends for 2022
Your front door adds instant kerb appeal and is a main focal point of your home. As a bonus to our post, we decided to investigate the top styles for front doors in 2022 to help you determine what style to go for this year. 
Wider front doors
For as long as we can remember, front doors have been a single doorway with standard sizing. We have seen in recent months an increase in two-leaf doors or the choice of a wider single door.
Extending the width of your front door can enhance the design of your property and give a grander entrance. 
Bright and bold coloured front doors
Picking your front door colour can feel like a big decision. Muted colours have been widespread, but a shift to the bright and bold seems to be increasing. Brave reds, beaming yellows and calming teals and blues seem to be in fashion for front doors. A pop of colour can completely transform the frontage of your home, with many homeowners extending the colour scheme into their homes with matching throws, rugs and other home accessories. 
Stained glass in front doors
For an extra bit of pizzazz, homeowners are adding stained glass to either the front door itself or above it. Stain glass gives an extra bit of style and creates an attractive natural light into your home.
Metal front doors
Keeping the windows and doors of your home uniform is no longer a thing in 2022. Combining a metal door with a classic or traditional property is trending and means you don't have to have a total redesign of windows and doors altogether.
A new front door can increase the kerb appeal and value of your home, making it an all-around win.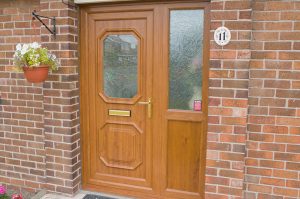 New front doors in Norfolk and Suffolk
Does a new front door inspire you? Dream Installations are high-quality professionals who supply windows, doors, conservatories and more. We also have a trade counter to provide tradespeople and installers with first-rate quality products within a 20-mile radius of Lowestoft.
Call our expert team on 01502 585 620 or use our online form for more information.
Read other related blog posts  
3 Benefits of a Glass Conservatory Roof
What Are the Differences Between an Aluminium Entrance Door and a Composite Door?
uPVC Entrance Doors VS Composite Entrance Doors