Are you finding life at home challenging under the current restrictions due to COVID-19? Are you finding your home too small, do you feel it is bursting at the seams?  If so, then our advice on making the most out of your home's space could be just what you need.
Spring into action and have a good clear out!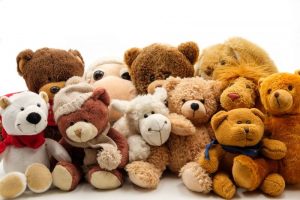 This time of year is traditionally associated with Spring cleaning. So, if your home bursting at the seams, what better time to have a good old clear out?  If it hasn't been used or played with for ages, let it go. Why not clean up any items in a good condition, and place them outside with a note saying, "Help Yourself!" You never know, your unwanted items, could bring joy for another family. Tidy up any messy cupboards too, this will create more storage space. A good old clear out will make your home feel tidier and bigger.
Re-design your floor space
If space is at a premium, why not try moving your furniture around? Sometimes all it takes is to move your sofa, beds, and cupboards to a different position in the room.  It might be worth considering wall mounting your TV too, as TV cabinets are often bulky. Is any of your furniture looking worn out? If so, it could be a good time to replace it for a slightly smaller size. Many large furniture companies offer good deals all year round.
Conservatories make a perfect choice for additional space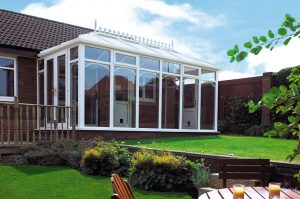 If you're really struggling for space, and a good old tidy up hasn't worked, then why not consider a conservatory? Installing a conservatory is arguably one of the most popular home improvements as it provides much needed extra space for your home. The benefits of choosing a conservatory to solve your space issues are many. Firstly, unlike an extension, you don't normally have to apply for planning permission. Secondly, conservatories are relatively quick to install, taking on average a few weeks to complete. Conservatories make financial sense as well. Not only are they an inexpensive way of adding extra floor space, they also add value to your home too! However, the biggest benefit, is all that extra space, really improves the quality of your home life.
Bi-fold doors beautifully blend your indoor and outdoor space together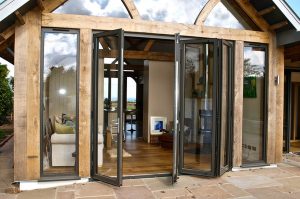 Aluminium bifold doors are also a perfect way to create extra space for your home. Indeed, they make a perfect addition to any home, regardless of your property's age or size. The benefits of installing bi-fold doors are many. They are incredibly sleek and stylish, without compromising on energy efficiency or security. Bi-fold doors are incredibly robust too and can withstand knocks and bumps from the most energetic of children and pets. However, unquestionable the prime benefit of bi-fold doors is how they allow your home to blend seamlessly with your garden. Meaning that your home will naturally feel bigger. The unsurpassed view they allow you to have of your garden, means you can keep a close eye on your family too. Especially important whilst they are on the current extended school leave.
Installers of quality glazing products in Norfolk, Suffolk and surrounding areas
If these current times have made you feel your home is too small, then when we can, we will be happy to help you with any home improvement project. Unfortunately our office is currently closed, but we can still be contacted online. Business will resume as normal, as soon as it is safe to do so. Whatever you do, we hope you and your loved ones stay safe.