Conservatories are now the most popular extension solution for UK homeowners. They are relatively hassle free to install and provide a stylish extended living area which can transform your standard of living. Some older conservatories, however, are prone to being far too cold in the winter and unbearably warm during the summer. If you have a conservatory and you've experienced similar problems, there are several solutions.
Benefits of replacement roofs
One of the most effective ways to improve your conservatory's performance is by replacing its roof. When it comes to replacing conservatory roofs, at Dream Installations, we've got a wealth of experience and can offer advice on the best option for you. Have a look at our three replacement roof options to learn a bit more about their individual benefits.
Glass roof replacement: Maximised natural light intake, reduction in interior condensation, self-cleaning glazing, enhanced thermal insulation and temperature regulation, improved acoustic performance.
Tiled roof replacement: Cosier more traditional feel, improved privacy levels, plastered interior ceiling, better thermal and acoustic performance.
Polycarbonate roof replacement: Strong and weather resistant, available with three tint shade options, choice of 25mm or 35mm depths.
As you can see, replacing your conservatory roof can have a massive impact on your conservatory's usability. It is a simple process and in no time at all, you could be enjoying all the benefits of a year-round extended living area.
Alternative conservatory performance enhancements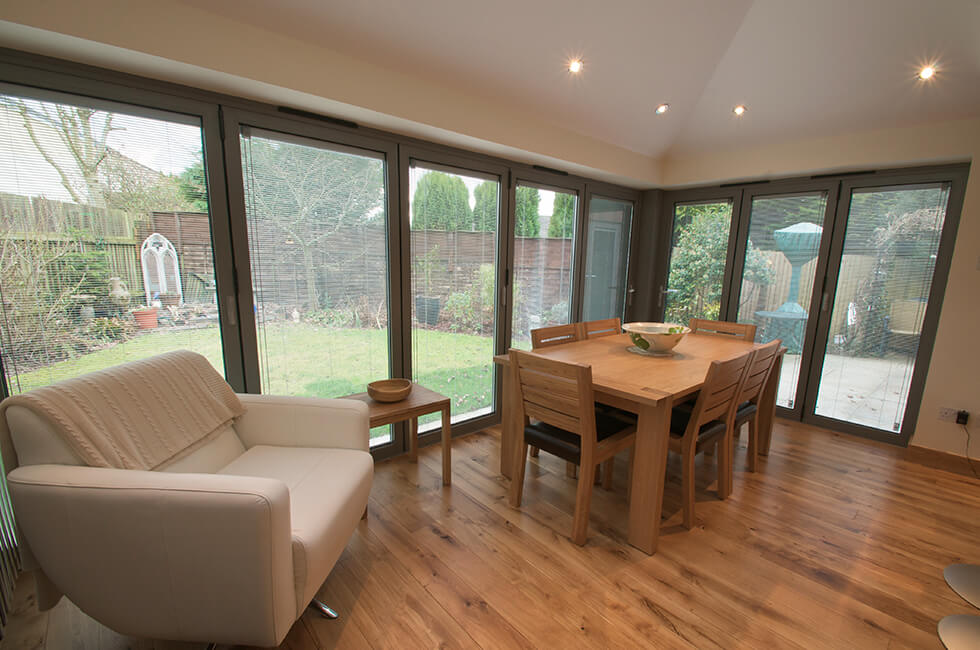 Alongside replacing your conservatory roof, there are other methods you can try to transform your conservatory into a room you love. Here are some ideas to consider for your conservatory improvement plan:
Underfloor heating – a great way to warm up your conservatory during the dark winter months.
Roof and window blinds – reduce solar glare and protect against heat penetration to keep your conservatory cool when temperatures soar.
Replacement glazing – Choose from double or triple glazing to greatly improve your conservatory's temperature regulation capacity.
A conservatory is a useful and valuable addition to any home. If you already have a conservatory but it's prone to temperature problems, at Dream Installations we can help. If you're considering installing a new conservatory, we offer a range of new-build conservatories in Norfolk and Suffolk suitable for any type of home.
If you'd like to find out more about working with Dream Installations, get in touch today. For more information about our conservatories or any of our products or services call 01502 585 620 or send us a message online.